Personalised Video Message from Katy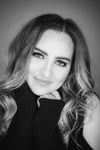 A personalised video message for you or one of your loved ones from Katy that can include any information you'd like!
Please try to be specific with your requests, and provide details regarding occasion & relationship to recipient. Eg. Please wish John Happy 40th Birthday from his daughters Isabelle and Rebecca.
Delivered to your inbox in a high-res file within 1 week.